I can't get sh*t done when it's for myself.
Actually, no. That's a bold face lie.
I can get sh*t done for myself but only when it involves "task-oriented" things like going paperless, painting my office or spring cleaning the garage.
But I can never make headway on personal/self-growth things that could only lead to a improved quality of my life.
And with only one life to live, personal/self-growth is my main priority these days.
With the trial runs that I've been doing on different projects over the past few months, it's become clear that when you finally make up your mind to do things differently, you attract the things you desire.
I'm no expert on the "law of attraction" but it is a real thing. No hocus pocus involved. It's only been a few months but I've experienced an important shift in my mindset.
So for the next few months, I'm getting sh*t done.
It's as simple as that.
A while back, I joined three online communities and they are definitely helping me to keep focused and motivated.
One group is the Miracle Morning for Writers. I've been following the MM principles on and off for months and now, I'm at a point where I know that I can do it consistently. If you don't know what the MM concept is, you can click here.
The second community I became a part of is linked to an online course whose focus is on Black women striving to reclaim who and what they desire to be as women first. Though there was a course fee involved, it was worth it (and I'm saying this as a cheap frugal person) because it allows participants access to a community of women that provide support and frank discussions on important topics related to being a woman and being Black.
And the third group I'm involved in is a fitness boot camp. This one is self-explanatory so I won't bore you with the details.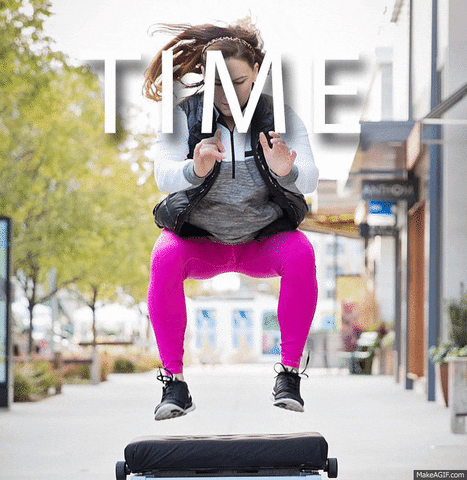 #2 and #3 will be incorporated into my #1 (MM) and I'm looking forward to posting (on and off) about certain experiences (good and maybe not so good) over the next few months.
Are you feeling like the time is now for you? Are there any self-growth projects you are working on?
Until next time,
M
Disclaimer: I have no copyrights to the song and/or video and/or hyperlinks to songs and/or videos and/or gifs above. No copyright infringement intended.